Sign up email template references
#1 Follow- up email
Hope all is well. Friendly follow-up on my previous note, as I know these things can slip through the cracks.
Are you evaluating HubSpot? If yes, I'd love to provide useful information to help during your evaluation process. In order to do so, I'd be interested in learning a bit more about your current growth goals at Axonator and any challenges you may be facing.
Let me know when works best for a quick chat, or throw some time right on my Calendar.
#2 references
Hi Vinay,
I wanted to show you a few of the insights I found in the report run for digital transformation. The report highlights what matters most to your target market and shows how axonator.com stacks up to the competition.
The reason you don't see axonator.com in this list is that it isn't currently ranking for any of the key terms or questions connected to searches for digital transformation, BUT we can help!
The data within the Insights Report will impact your strategies around:
Content Strategy – Know exactly what content to create
Competitive Insights – See competitor coverage across paid and organic search
SEO – Save 50% of your time while creating content that ranks on the 1st page
Here are a few quick opportunities found in the report:
We're drinking our own champagne and here's what we did in 6 months: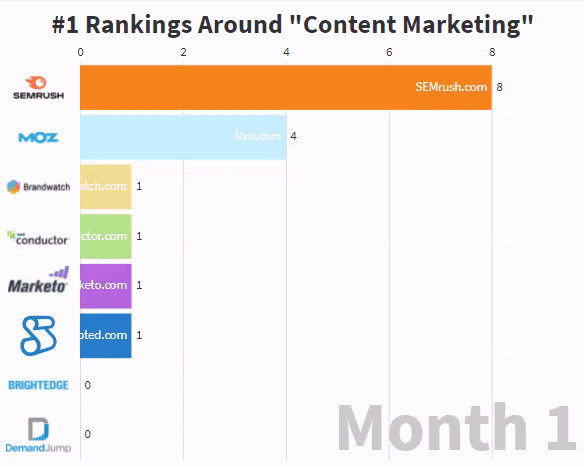 Don't waste your free trial! I want to make sure you get value out of these 14 days.
Do you have 30 minutes Friday for us to go over this report with you, show you some best practices, and answer any questions you have?
#3 references
Hi Nihal,

I know how things can get busy this time of year, but if you're open to it, I'd enjoy spending a few minutes for an informal conversation to see if, and how, a further relationship with HubSpot could help you crush your growth goals. 🙂

I'd be happy to find the time. If you have time to meet, I would love to schedule something – Let's schedule a time to chat.
Al the best,Kailey
#4 References
I hope all is well with you! I wanted to shoot one last follow up to see if it makes sense to have a conversation. I don't want to waste your time, so if you do not think it makes sense, just let me know and I am happy to be there when you need me, and absent when you don't!

Let me know when works best, or book a time with me here.