How to Schedule a Meeting
Sign in to the Zoom App from Web.
Credential file attached here
Click on the Schedule icon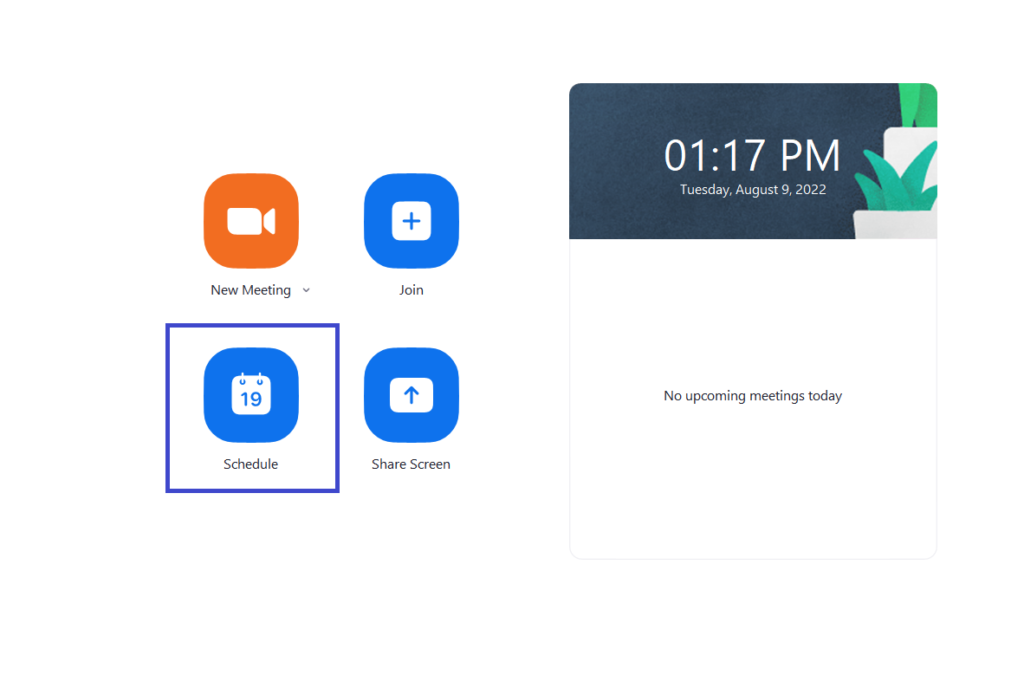 Rename the Topic as [Axonator + Client Name] Topic and Set the Date and Time
Select your meeting settings:
Meeting ID: Generate Automatically
Waiting Room: On
Video
Audio: Computer Audio
Calendar: Google Calendar
Time Zone: By default, Zoom will use your computer's time zone. Click the drop-down menu to select a different time zone or Convert client's timezone(Ask sales team about the Client timezone) to IST and set the time in IST client will get the invite according to their timezone.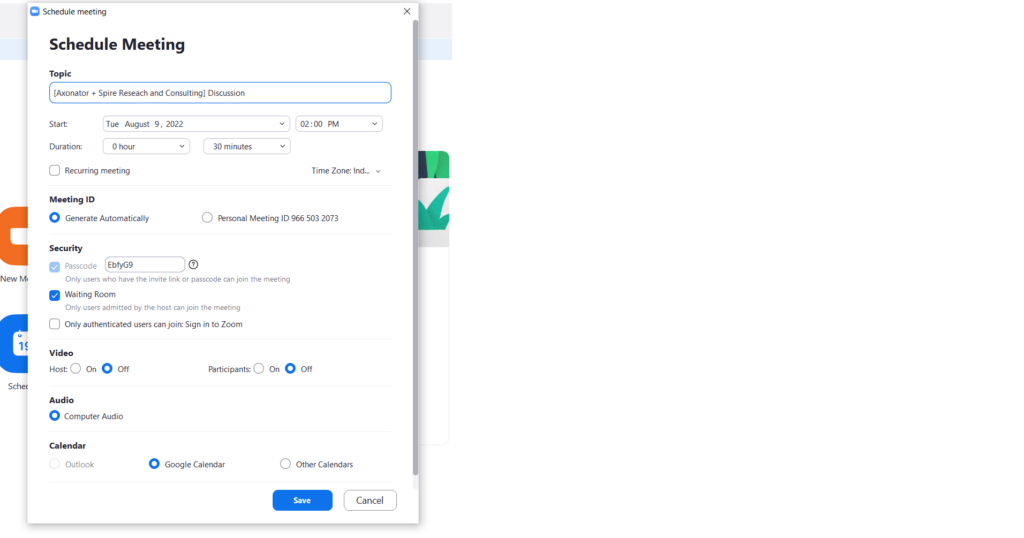 4. Click on the Save button
5. Open the selected calendar service to add the meeting or it will automatically take you to the Google calendar window.
Add the Guests whom you want to send the meeting invite. Remove the Google Meet link by clicking on the cross button and Click on the Save button.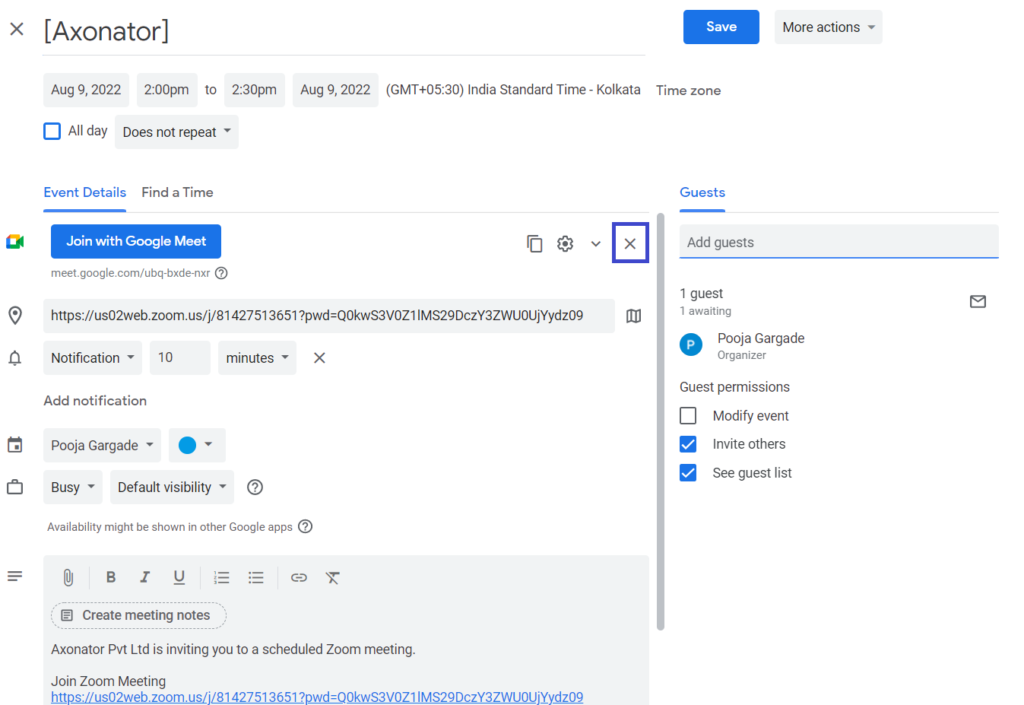 6. Invite will be sent to the guests.
7. To start the meeting login to the Web Zoom App.
8. Click on the Meeting and Click on the Start to start the meeting